Upcoming Events
9/16: Testing 10:00 AM
9/21: International Day of Peace
9/26: Batman Day
10/5: World Teachers Day
10/10: World Homeless Day
10/14: Testing 10:00 a.m.
10/21: Apple Day
10/24: United Nations Day
10/28: Wear Your Costumes to Class Day
10/31: Halloween Dojo Closed
About Us
Ohana is the Hawaiian word for family. It is in the spirit of 'ohana that Libby & Tom Hill and their dedicated staff open Family Karate, the 'Ohana Dojo, and invite all who share in that spirit to join us.
Family Karate is a community of martial artists of all skill levels striving to be stronger physically, mentally, emotionally and spiritually through training in martial arts. We conduct our training in a supportive family atmosphere. We believe training in such a manner not only creates stronger individuals but stronger families, and ultimately creates a larger family of which we are all a part.
If you're interested in learning more about Family Karate, give us a call 440-255-7300 or email us with questions!
Class Offerings
Karate
Kajukenpo style
Ages 7 & up
Mind & Body Martial Arts
Ages 8 to adult
Lil' Dragons
Ages 3-4
Junior Dragons
Ages 5-6
Fitness Kickboxing
Ages 13 & up, Evening classes
Tai Chi
Tai Chi for Health forms
Ages 13 & up
Zumba
Saturday classes
Self Defense
Wednesday evenings
Aikido
Wednesday & Saturday classes Ages 7 & up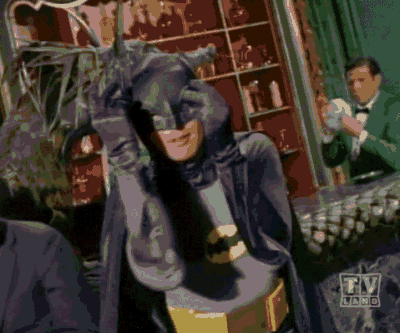 Climb into your Batmobile and come to Family Karate to learn some super hero moves!
On the 3rd Thursday of each month we are dedicating the 8:15 to 9:00 p.m. time slot to a black belt workout.  We will review, work on new, and renew acquaintances.  All current and former Family Karate black belts are welcome.
Next event is September 21!
Beginning Monday, September 11 all students must wear their full uniform to class.  Summer comes to an end. 🙁
Looking for a fun and different birthday party idea? Family Karate can provide a unique birthday bash. There are optional themes of karate, Star Battles, Zumba, Tai Chi, or fitness kickboxing. We can also provide parties for adults and businesses! We have 2 times on Saturdays OR can arrange for special weekday times for business events.  It is the easiest party you will ever host!  Family Karate provides everything – pizza, cake, beverages, supervision, & clean-up!  Give us a call at 440-255-7300 or email us for more details!

We have gift certificates for parties, classes, equipment etc. Stop in today!
The newest photos from the 2017 Black Belt Celebration have been posted to the Family Karate Facebook page! Check them out here: https://www.facebook.com/115427687690/photos/?tab=album&album_id=10154085684557691.